Work in Progress
Color Corral is a casual action/puzzle game about color models. Help Farmer Brown protect his fence for as long as possible by moving and mixing to collect the colors vomited out by his nemesis – Burpy Huey.
The more colors you catch, the faster the burps get. If you miss a catch, it hits Farmer Browns fence, which gradually falls apart. The game ends when there's no fence left – it's all about surviving for as long as possible.
The game is pretty rotation-independent, so is playable from any angle or orientation – on a phone in your hand, or with multiple little hands on a tabletop tablet. It's also designed to be accessible for color blind players – each color is mapped to a primary shape.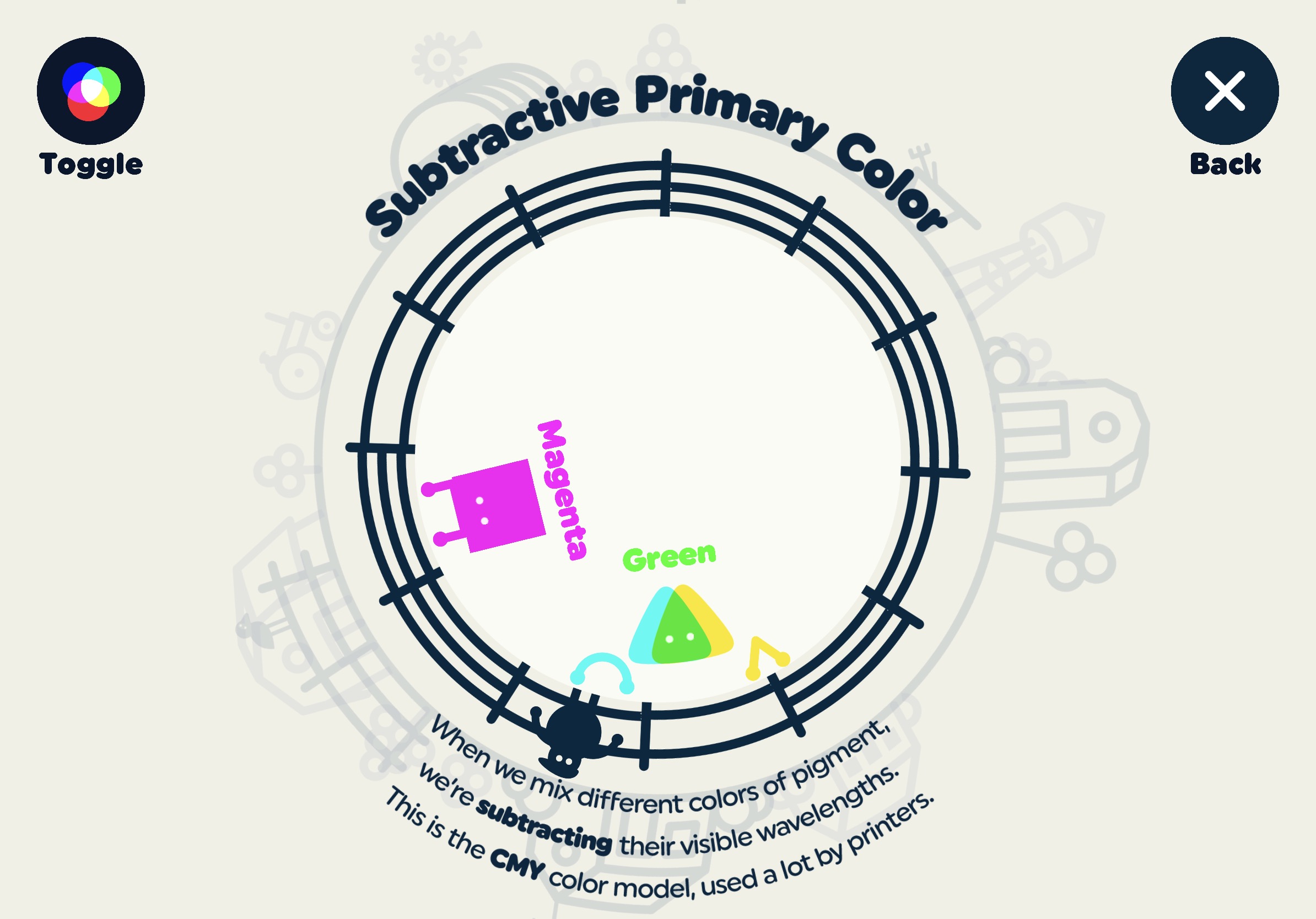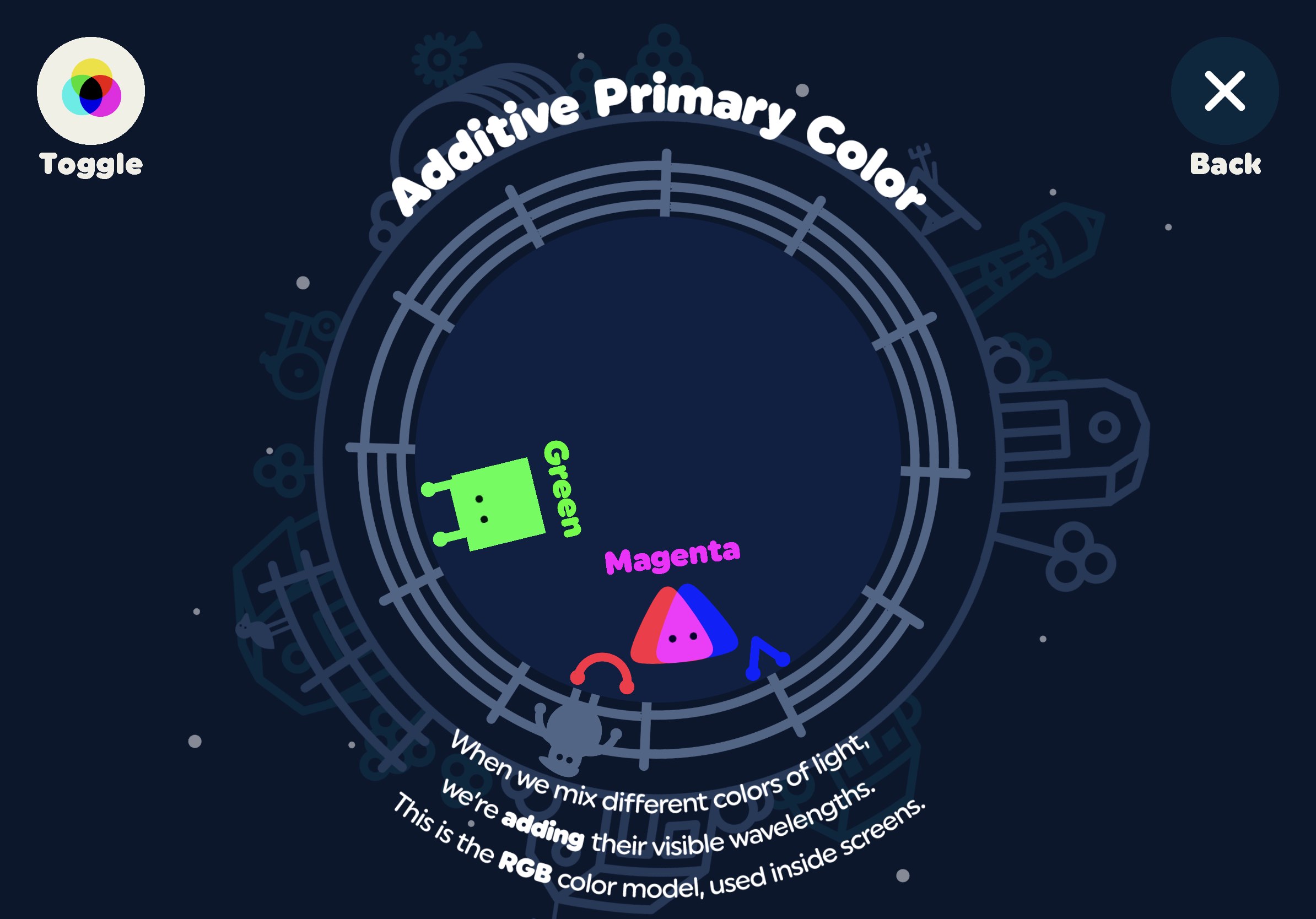 Hopefully, by playing, kids get to find out a bit about additive and subtractive color. The project is nearly cooked, due for release sometime in 2019. You can keep track of the work in progress over on the project tumblr.