Work in Progress
Color Corral is a casual action/puzzle game about color models. Mix and move the characters to collect the right colors—hopefully while learning a bit about additive and subtractive color—and avoid the corral's collapse!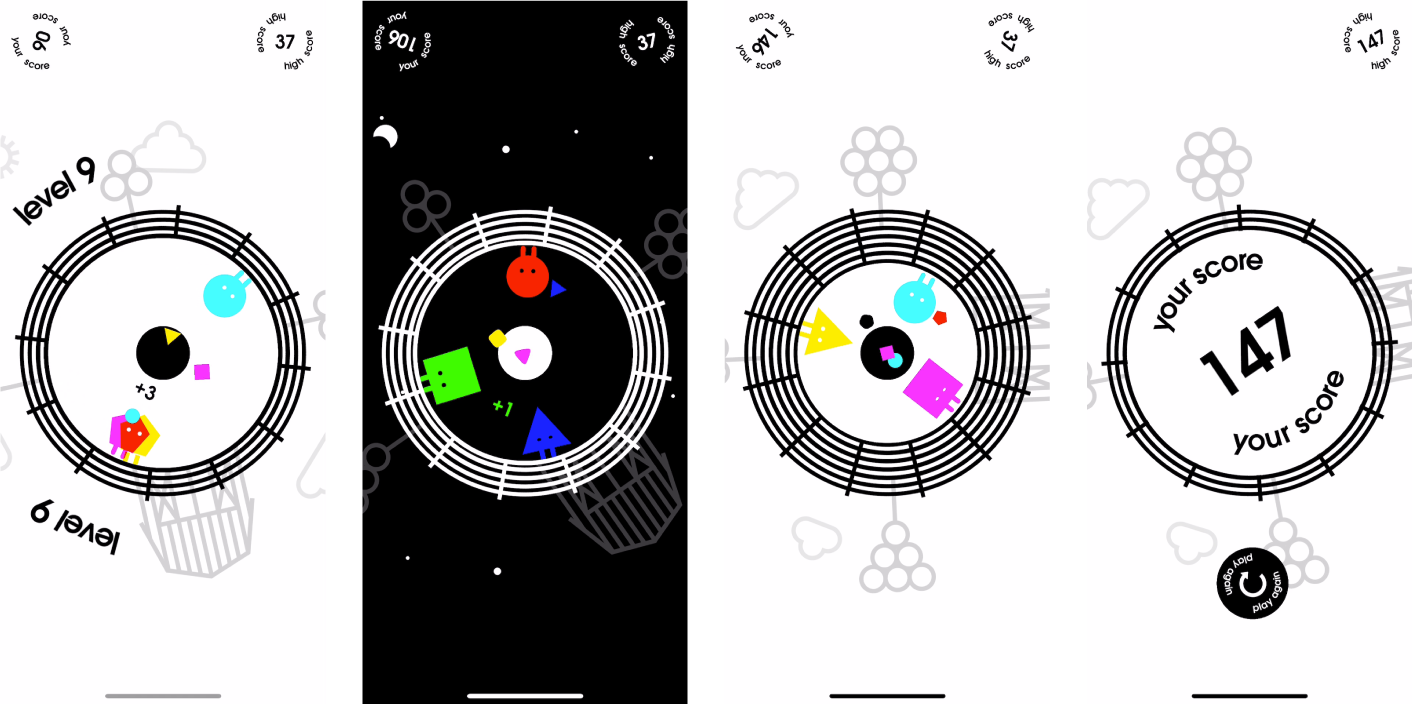 The more colors you catch, the faster the game gets. If you miss a catch, the play area gets smaller, and it ends when the three characters hit the center circle.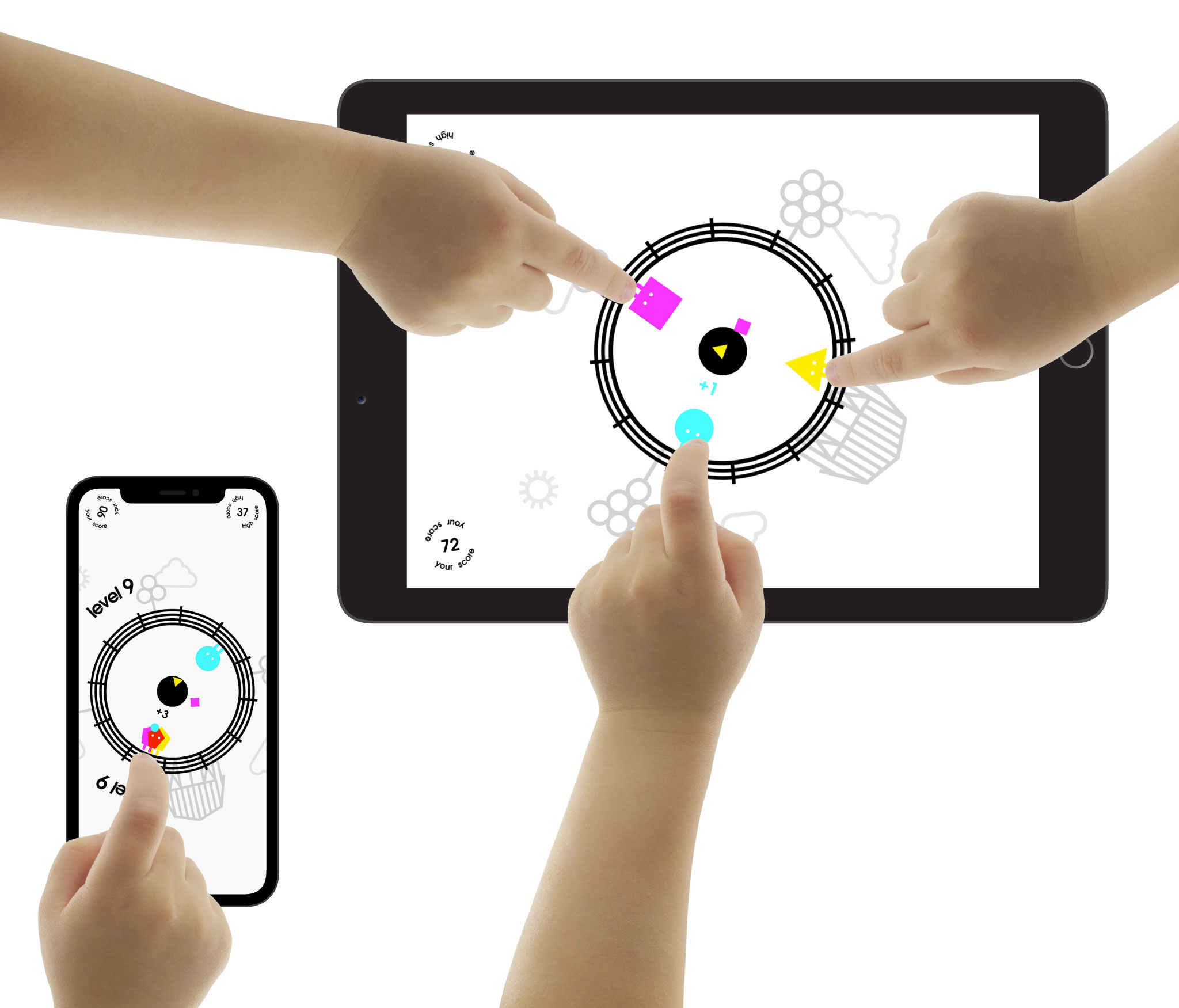 The game is designed to be single or multiplayer, and playable from any angle or orientation—in your hand, or on a tabletop.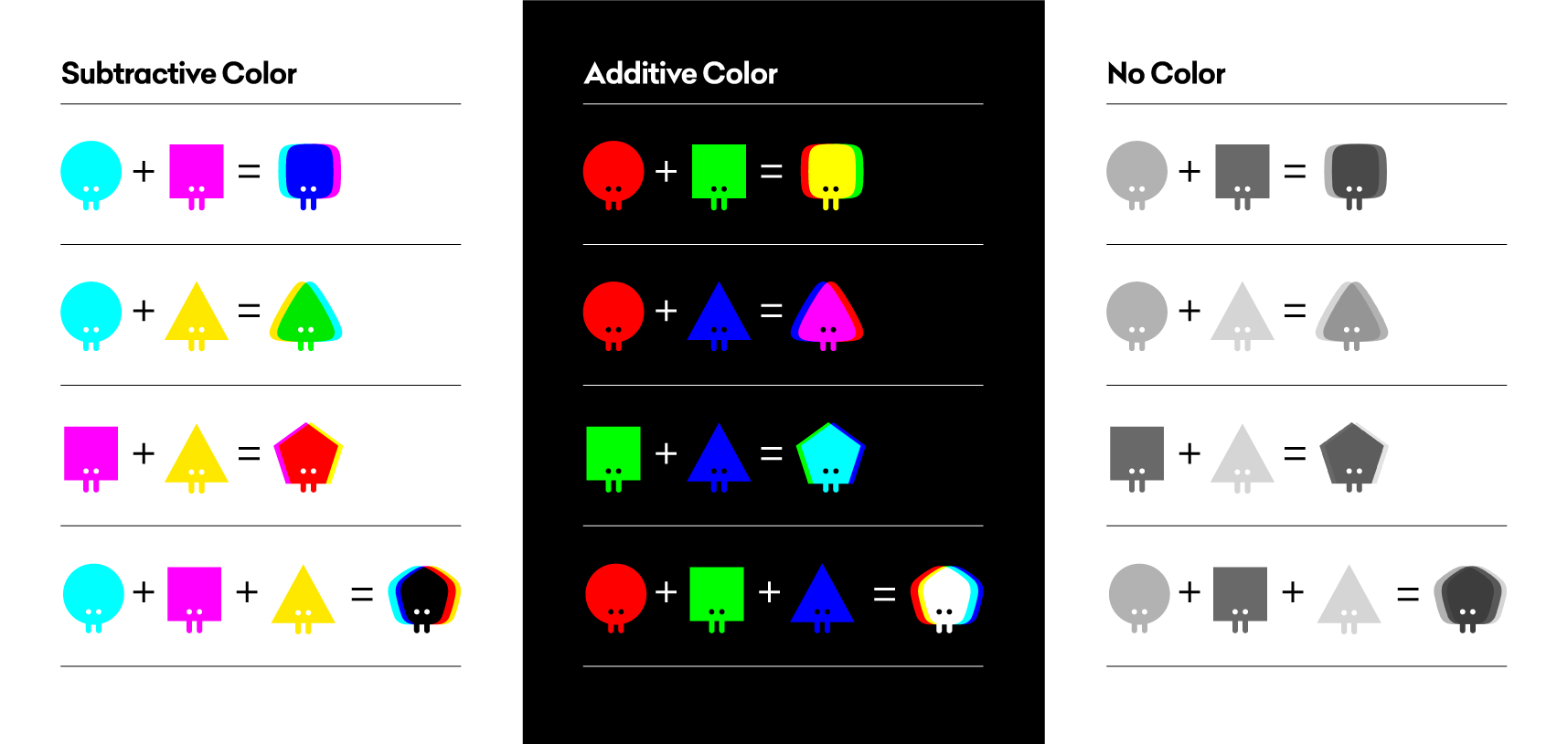 The idea is that by playing the game, kids can learn about different types of color systems: additive, subtractive, RGB, CMY and so on. It's also designed to be accessible for color blind players – each color is mapped to a primary shape.
You can keep track of the work in progress over on the project tumblr.